In the tenth month of the Islamic calendar, which is called the Syawal month, Muslims around the world celebrate Hari Raya Aidilfitri or simply known as 'Raya' after a whole month of fasting. The most-awaited announcement from the authority will be the sighting of the Syawal moon to confirm the Raya date followed by the annual exodus on highways as people go back to their hometowns for the celebration.
To some, if not most, Raya is their eagerly awaited holiday to gather with families. It is not complete without matching outfits and traditional delicacies as well as those mandatory family photos posed on the same couch every year. But what does Raya mean to each of us?
MyRehat team members share their Raya experience and define Raya in their own way:
Julian
"To me, Raya represents the spirit of togetherness and unity. It gives us a chance to connect with the people we love who may be really busy or living overseas. It is a time to strengthen bonds and create lasting memories either through video calls or in-person gatherings, shares stories, catches up on each other's lives and simply enjoy each other's company.
My favourite part of Raya is the food. From savoury dishes like Rendang and Ketupat to sweet treats like Kuih Raya, families come together to cook, eat and share their favourite recipes, creating a feast for the senses. I also enjoy giving and receiving Duit Raya to spread joy especially among younger family members.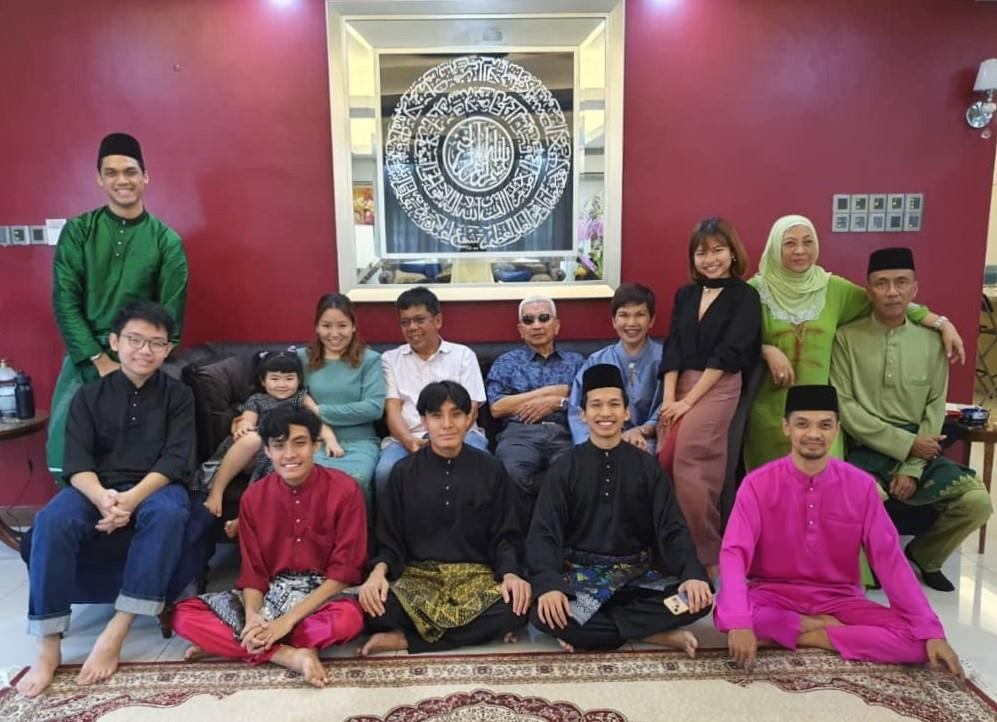 One family tradition that my siblings and I still follow during Raya is waking up early in the morning and gathering around my parents to ask for their forgiveness for any wrongdoings we may have done throughout the year. We value this tradition because it allows us to start the day with a clean slate and a renewed sense of love towards one another. It also serves as a reminder that forgiveness is a key component of our faith that we should practise in our daily life".
Sheera
"Raya is a joyous celebration for me. It means the most anticipated reunion with my immediate family, homecoming, basically. It is the season of forgiveness, almost like a reset to most relationships and turning over a new leaf (compared to New Year's "resolution" that is less likely to be carried out).
My most favourite part of Raya is taking as many photos as I can with my loved ones and our matching outfits. One of the traditions that my family and I continue to follow is the preparation of our favourite cuisine on Raya eve – Sambal Goreng (Johor style), Sambal Kacang, Rendang and Nasi Impit. That is quite an opportunity to learn the recipes that are considered legacy from one generation to the next.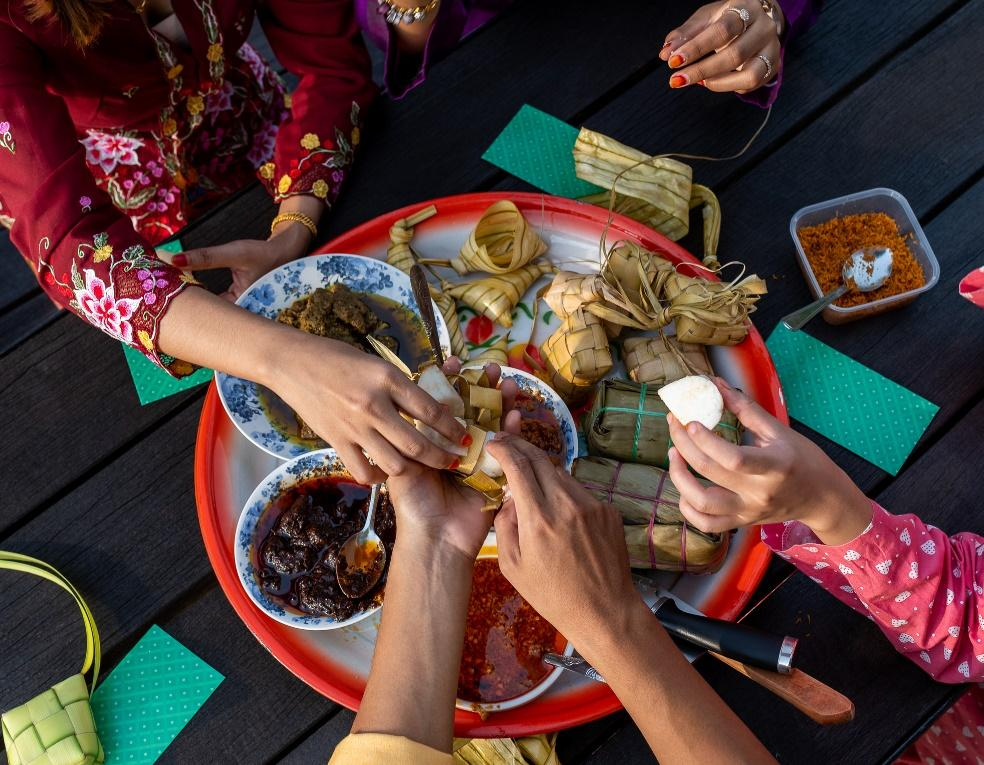 In this Raya month (or any other month), one thing I consciously be mindful of is the way I speak to people, especially those I haven't seen in a long time. Let's remain kind and thoughtful in the small talks that we make and avoid asking any questions that might be sensitive or offensive to others. Spread kindness no matter balik kampung or not!"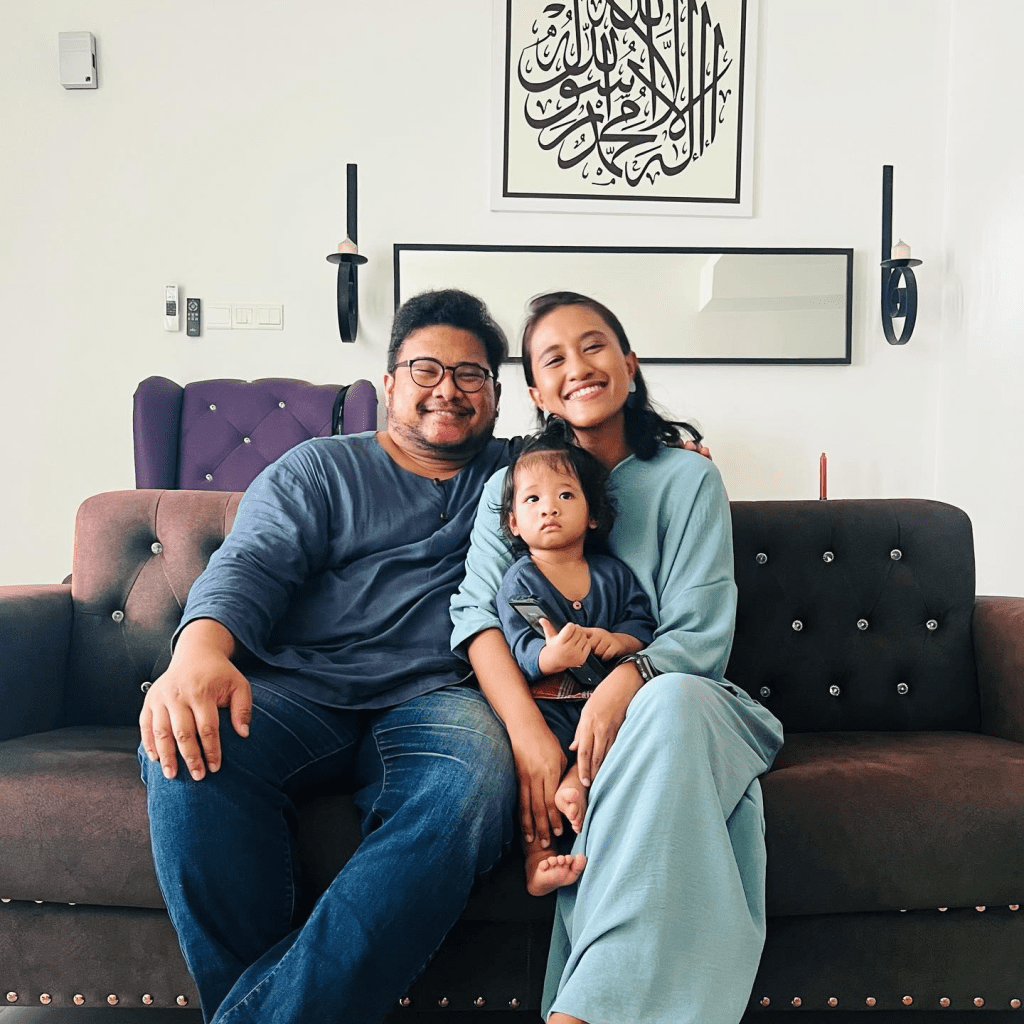 Maziah
"Hari Raya adalah hari kita untuk berkumpul dengan saudara-mara. Yang jauh dapat didekatkan, yang dekat dapat dieratkan lagi hubungan. Raya bagi saya seperti hari yang tiada rasa malu untuk memohon maaf dari orang tua. Perkara yang paling saya gemari ialah gotong-royong dan masak beramai-ramai sehari sebelum Raya terutamanya makanan kegemaran kami sekeluarga iaitu Sambal Goreng (Jawa style) tradisi istimewa arwah nenek. Tak lupa juga tradisi bermain mercun dengan sepupu.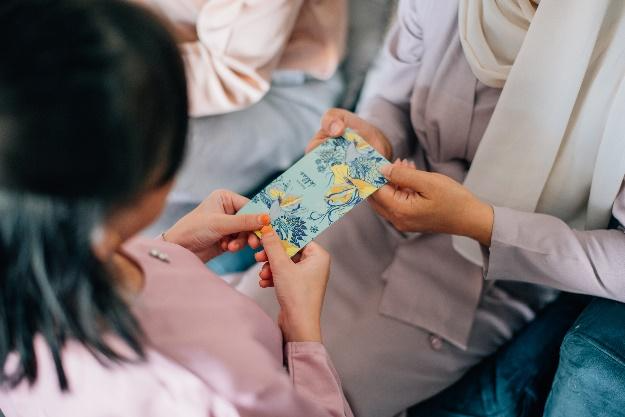 Sepanjang Raya ini, saya memang ternanti-nantikan Open House sebab tidak perlu susah-payah hendak masak setiap hari, pergi saja ke rumah orang untuk menikmati juadah Raya. Antara tradisi penting yang masih kami sekeluarga amalkan juga ialah berkunjung dari rumah ke rumah di sekeliling kampung pada pagi Raya. Selain itu, sebelum solat Raya, kami juga akan menjalani sesi bersalaman dengan ahli keluarga.
Pada musim Raya, buat perancangan yang baik terutama dari segi kewangan bagi memastikan keperluan Raya mencukupi. Bagi mereka yang menganjurkan Open House, pastikan anda mengatur bajet mengikut bilangan tetamu (kalau tidak nanti makanan tak cukup dan rumah tak muat). Biar lebih, jangan kurang".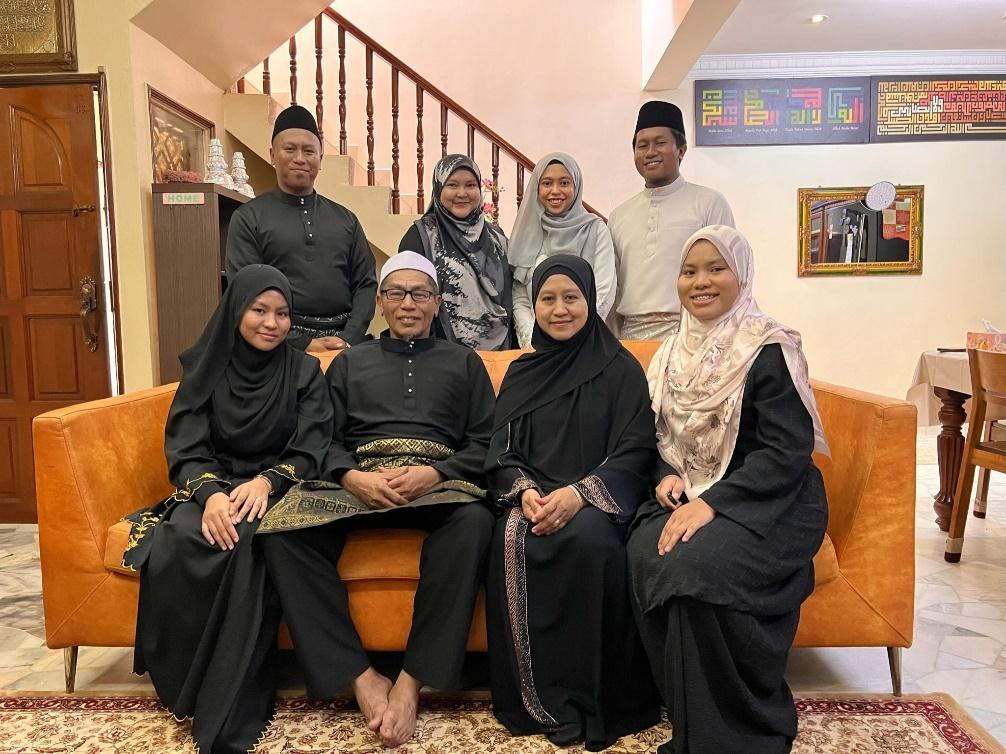 Hani
"Raya to me feels like a gathering. My family is not that big and usually does not go from house to house to celebrate. Hence, we tend to gather at one place and savour all the Raya dishes until our stomach hurts, which is also my favourite part of Raya – the food! My grandma and my mom will cook different dishes each year such as Laksa Lemak, Laksa Sarawak, Nasi Tomato with Ayam Masak Merah and more. On top of that, I really enjoy receiving Duit Raya. As a student, Duit Raya means a lot to me since it can be used for my expenses (and let me 'survive' another month, shout out to my uncles and aunties!).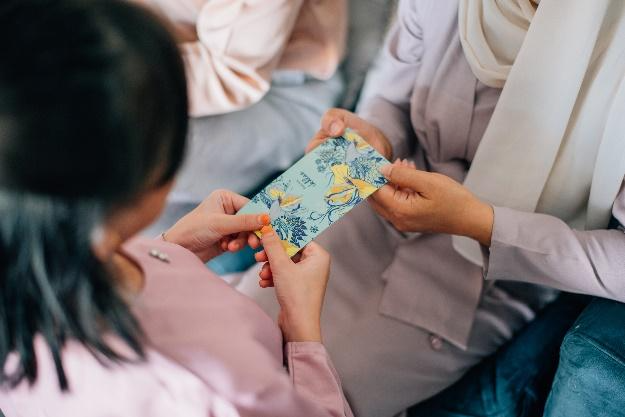 A unique tradition that my family started when I was young is to go for a holiday on the second day of Raya. It may not be as customary as others to pay a visit to relatives and go back to different hometowns, but our family surely take this golden opportunity to bond and unwind. If you are a Hijabist, a pro tip for Raya is to prepare and learn your make-up and hijab style at least one week earlier so you can #slay confidently in those #ootds and #selfies. Just keep in mind, everyone is beautiful no matter their scars".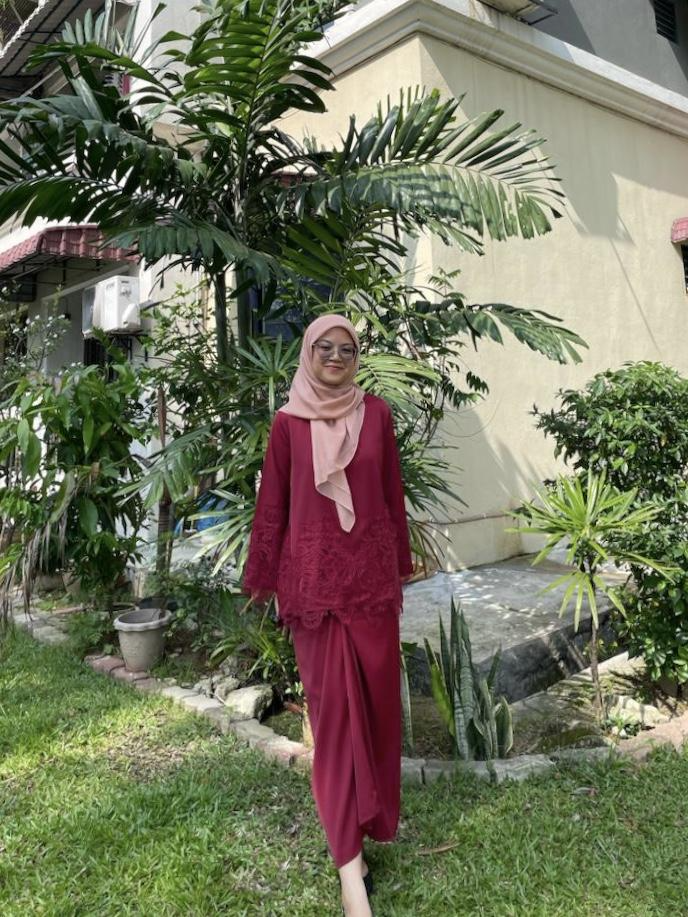 In a nutshell, Raya brings families together, whether big or small, far or near, it is a celebration that gives us hope and happiness. If you are wondering where to bring your family and friends for a reunion after balik kampung season, check out MyRehat properties that are available for booking at www.myrehat.com.
MyRehat wishes everyone a very wonderful Eid and follow our social media to be updated on exclusive offers and newly opened units!