Written by Nasuha Aiedn
Follow us on Instagram and subscribe to our Telegram channel for the latest updates on MyRehat.
What is the reason you leave your home, your beloved country to travel all around the world? You leave and voyage all over the globe. Most of the tourist and traveller has the same reasons which is learn the culture and challenging their self for something exciting and different. One of the reasons I travel is for food. To experience different tastes of the world. As a Malaysian I say we have some of the tastiest in the world.
A dish that has gained popularity worldwide is Laksa. Do you know that we have different kind of Laksa? We have Laksa Johor, Laksa Kedah, Laksam or Laksa Kelantan, Nyonya Laksa, Assam Laksa and Laksa Sarawak.
This bowl of goodness is worth of every slurp. These Laksas can be eaten at street stalls to the fancy dining. The word Laksa, comes from The Sanskrit word "Lakshah", meaning a hundred thousand of ingredients (or types).
Laksa is a popular Peranakan spicy noodle soup and it is a fusion of Chinese noodles and Southeast Asian curries.
Assam Laksa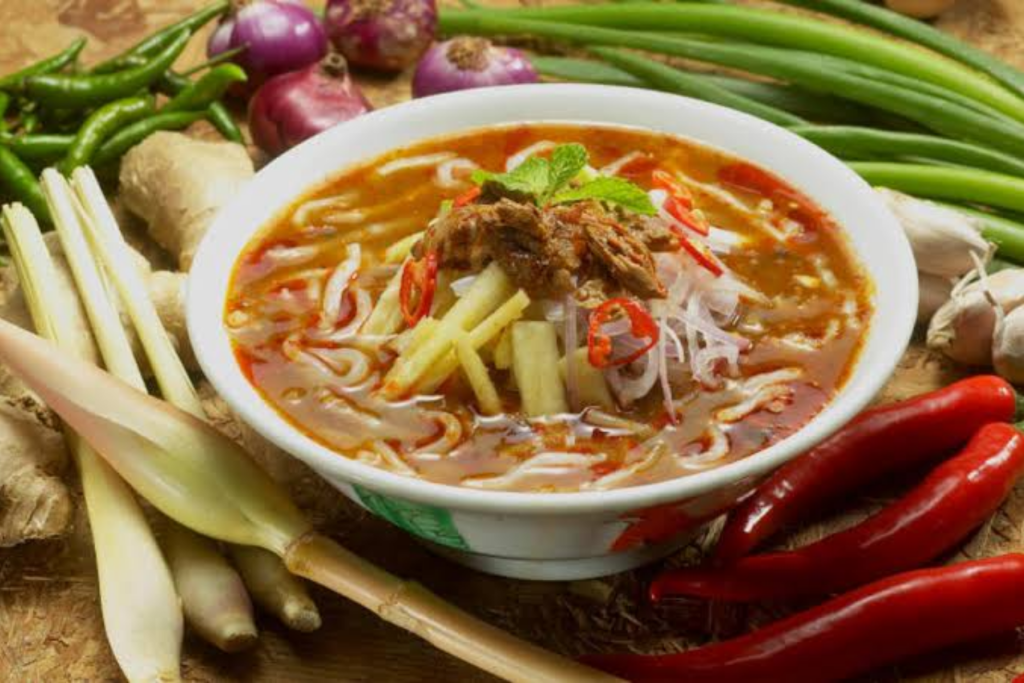 Assam Laksa also called as Laksa Penang, or Penang Assam Laksa. This type of laksa is from Penang but you still can easily find it in almost any other Malaysian state. Assam Laksa is spicy and sour. The sour flavour originates from the asam jawa or tamarind and used in the soup stock, along with the shredded fish and the blend of shallots, turmeric, lemongrass, and chilies. Assam Laksa is served with the thick rice noodles, then garnished with cucumber strips, thin-sliced onions, mint leaves, chopped pineapples and some red chilies. For a stronger flavour, some people would add another spoonful of prawn paste to make it more 'kick'.
FYI, Assam Laksa are being listed among the top 10 best foods of the World's 50 Best Foods drawn up by CNN, the US TV network. Assam Laksa are ranked at seventh place. So, can you imagine, how good is this?
You should try this laksa at Air Itam Assam Laksa. One of the most popular places at Penang Island.
Address: Jalan Pasar Pekan Ayer Itam, Georgetown, Pulau Pinang 11500.
Laksa Kedah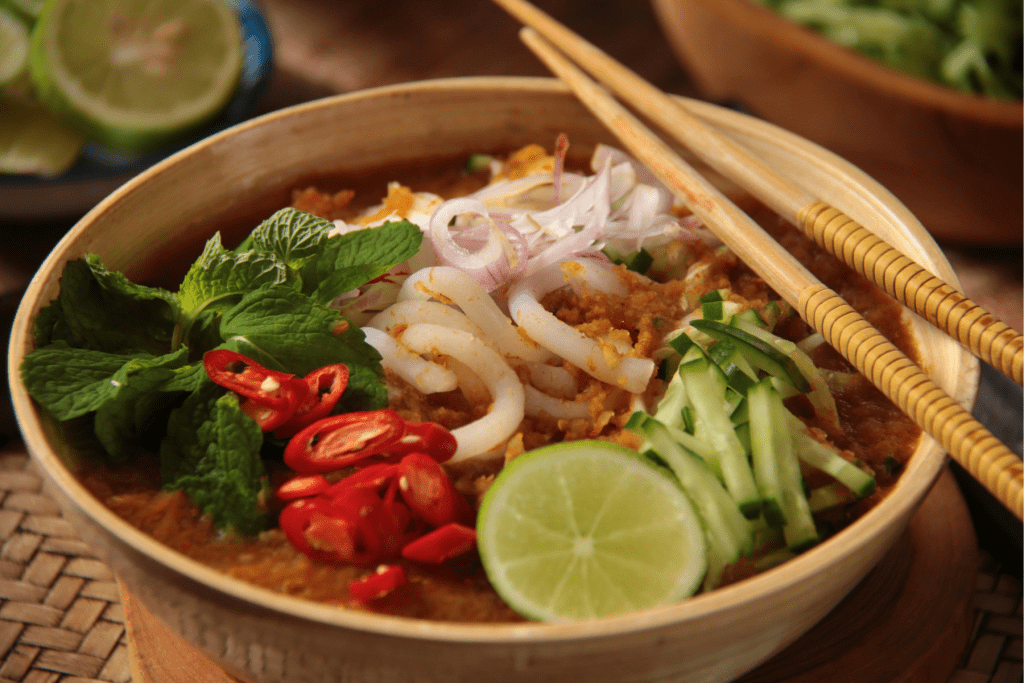 This laksa is quite similar with the Assam Laksa. It has the same ingredients but with herbs and vegetables such as daun selom, ulam raja and pucuk gajus which are popular in Kedah. The broth is made from mackerel or sardines, and tamarind. Laksa Kedah also served with the thick rice noodles.
Laksa Johor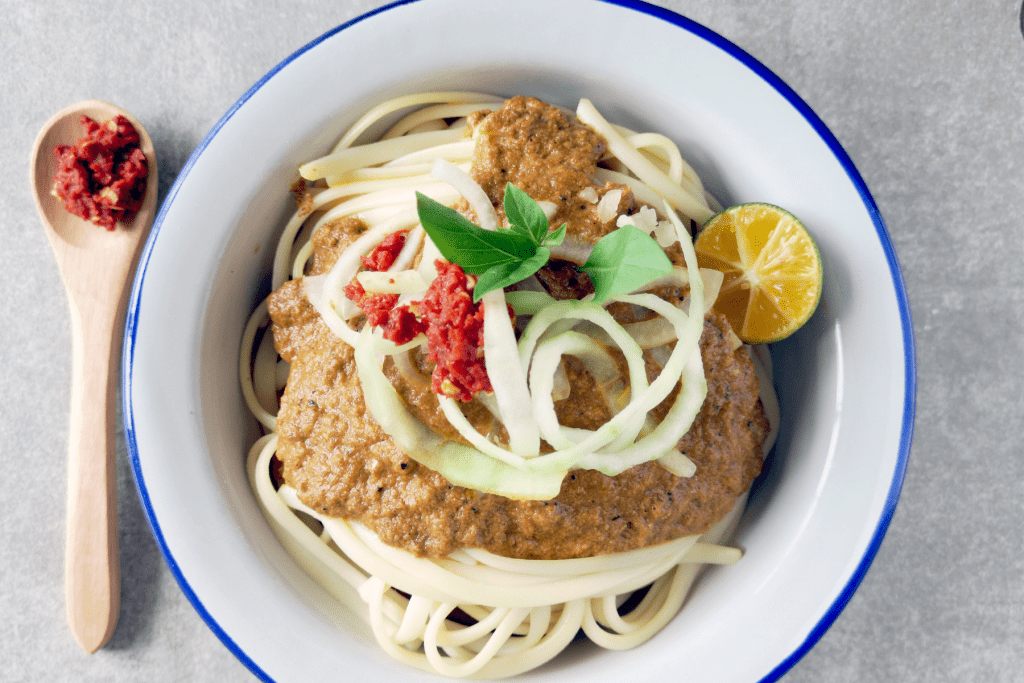 In the state of Johor, Laksa Johor is served with spaghetti. The fish broth has a thicker consistency. This laksa is served with various types of greens such as cucumbers, long beans, laksa leaves and bean sprouts. And do you know that some Johorean eat this laksa with their hands?
Laksam or Laksa Kelantan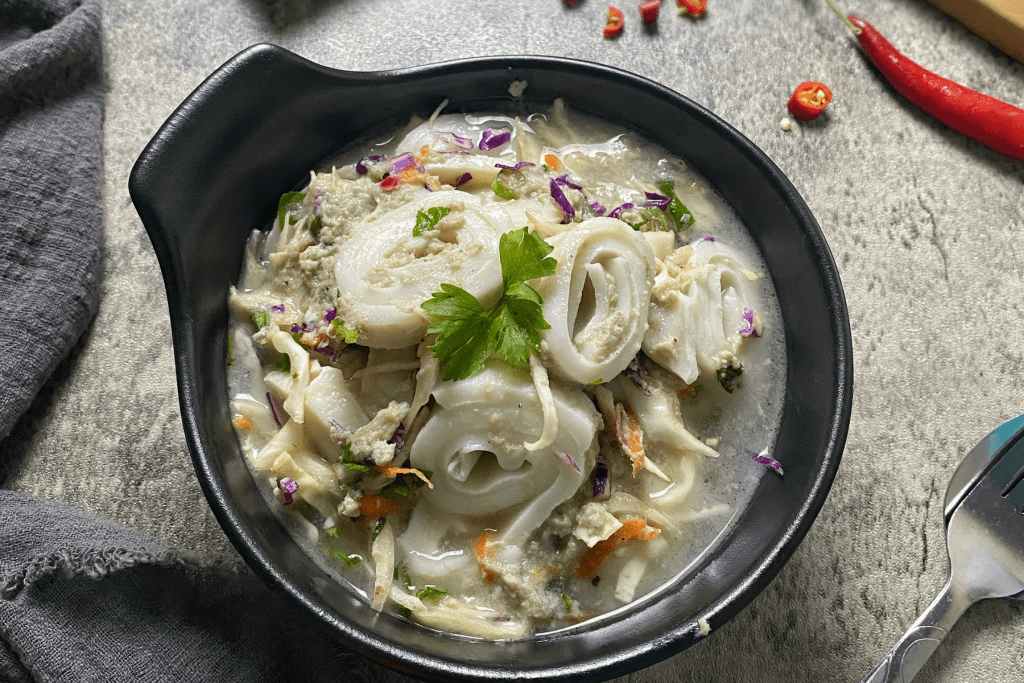 Laksam is typically found in east coast states of Kelantan and Terengganu. This fish-based broth is creamier and slightly sweeter. The laksam is served with the flat rice noodles, that are made from rice flour, water, and salt. The mixture is steamed, then rolled, and finally cut them into small bite-sized pieces. This dish is garnished with the ulam-ulaman such as long beans, cucumber, bean sprout, torch ginger flower (bunga kantan), Vietnamese coriander, and cabbage. Lastly, do not forget a spoonful of sambal at the top of it!
If you are in Kelantan, you can try this laksam at Restoran By-T Laksam.
Address: Jalan Raja Perempuan Zainab II, Kampung Belukar Lanjut Kumumin, 16100 Kota Bharu, Kelantan
But you also can get Laksam at Warung Kak Na Nasi Kerabu in Bandar Tasek Selatan.
Laksa Sarawak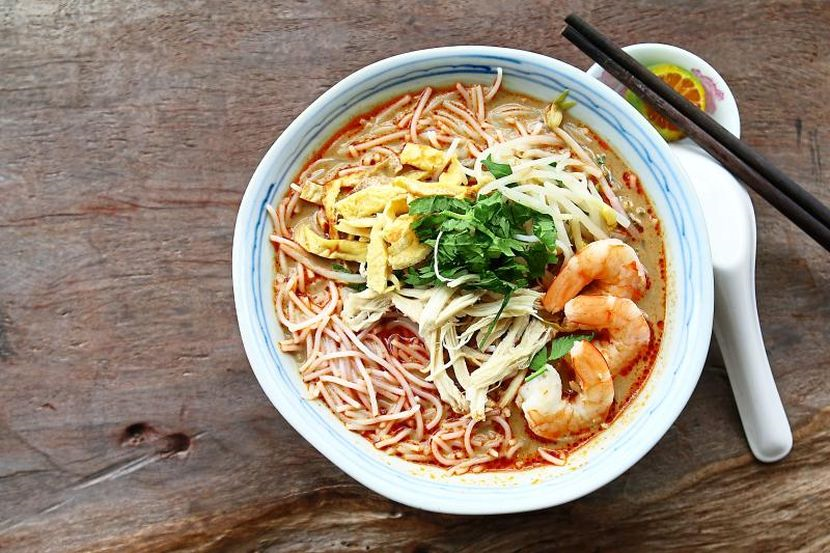 Laksa Sarawak are originates from the state of Sarawak. This dish is dried shrimp-based broth that served with thin rice vermicelli, shredded omelette, shredded chicken, prawns, and fresh coriander. The broth is made from dried shrimp paste, garlic, chilies, lime juice, coconut milk, and some tamarind.
Just for some extra information, late Anthony Bourdain once describing this dish as the 'breakfast of the Gods'. He said, "Wow, I almost said yummy there. What the f**ck is happening to me?"
If you are in Sarawak, you can get the laksa at Poh Lam's Laksa at Chong Choon Café and Choon Hui Café
Address: 331, Jalan Abell, 93100 Kuching, Sarawak.
You also can get the Laksa Sarawak at 7th Mile Kitchen at Kelana Jaya.
Address: RG 24, Pangsapuri Kelana Sentral Jalan Bahagia, Jalan SS 6/8, 47301 Petaling Jaya, Selangor
Nyonya Laksa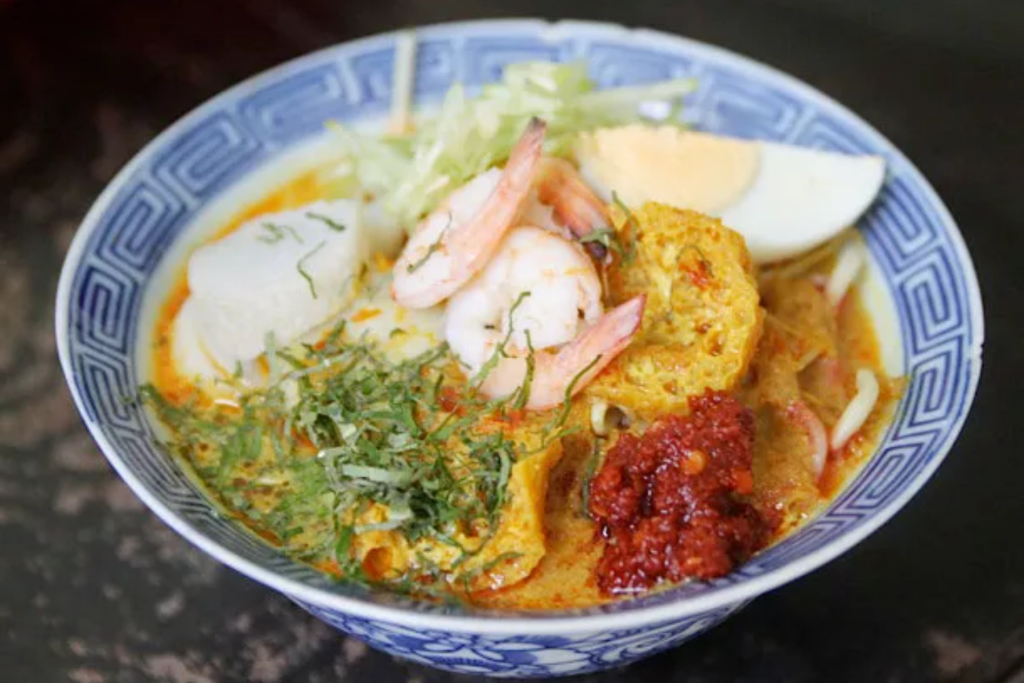 Nyonya Laksa is a coconut milk and seafood-based broth that originated by the Peranakan community, Melaka. The gravy is creamy, sweet, and mildly hot. It is made with coconut milk, prawns shells, chicken bones, etc. This dish is served with the thick rice noodles, then topped with bean curd puffs, bean sprouts, prawns, sliced fish cakes, and hard-boiled eggs.
Nyonya Laksa are everywhere. But if you are at Melaka, you can go to Calanthe Art café.
Address: 11, Jalan Hang Kasturi, 75250 Melaka.
Be right back! I'm going to the market to get the ingredients, because writing this article makes me crave all these laksa!
So, what are you waiting for? Go catch your flight now! (or at least wait 'til this CMO end).
#Laksa #MalayHeritage #HeritageLand #Foodie #MalaysianFood #FoodHeaven #Travel #Food