Written by Nurul Fadhilah
Follow us on Instagram and subscribe to our Telegram channel for the latest updates on MyRehat.
Food delivery is now part of the way we eat. Before the pandemic most people generally only ordered pizza as their food delivery. SInce the pandemic the way we get food has changed forever! Now you can order food through a restaurant or grocer's website or mobile app, or through a food ordering company without ever having to step foot in the restaurant!
Foodpanda (written as foodpanda) is the first large scale food delivery service in Malaysia and it has been operating since 2012 till now! It has been almost 10 years and foodpanda is still going strong despite the many competitors.
During this lockdown, sometimes you are feeling lazy to cook so you probably would order in. Since there are many food delivery services nowadays, you probably wonder which one is a good platform to order at.
Here are some of the main food delivery services out there :
foodpanda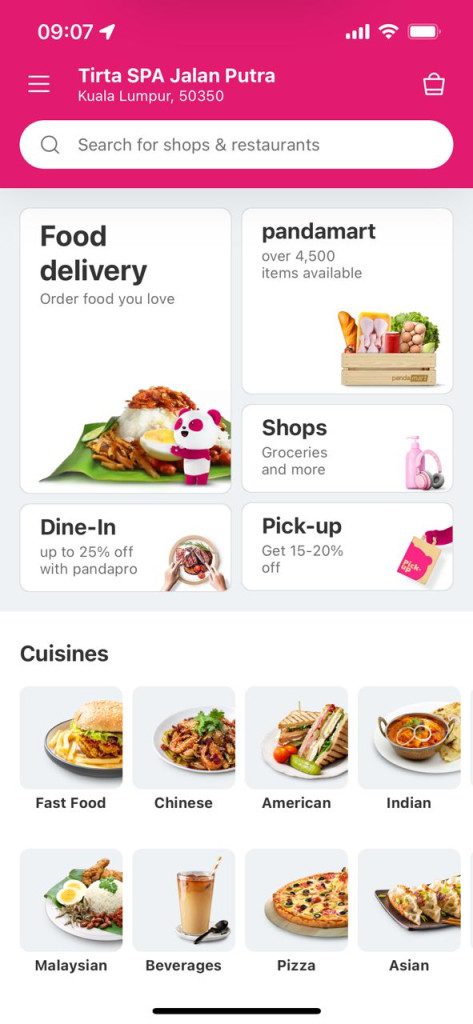 As foodpanda was the first and still has one of the largest food delivery services in Malaysia, it has a variety of food options for you to choose as they partner with many restaurants. From Malay food, fusion, Indian, Chinese and much more. You also have an option for self pick up of your food by ordering online. Their delivery fees differ depending on the store and distance from your location.
But, the food prices are usually 20% to 30% more than what you would have ordered in a restaurant. There are special promos and food vouchers available to claim, so by using the vouchers you can lower the prices. How great is that?
You can order through their website or download the application on your phone. The riders always wear their shirts and bags so you can easily spot them when they arrive.
For those who still have not tried foodpanda, you should try it because they don't only deliver food from popular merchants like McDonalds but also many specialty food places too.
GrabFood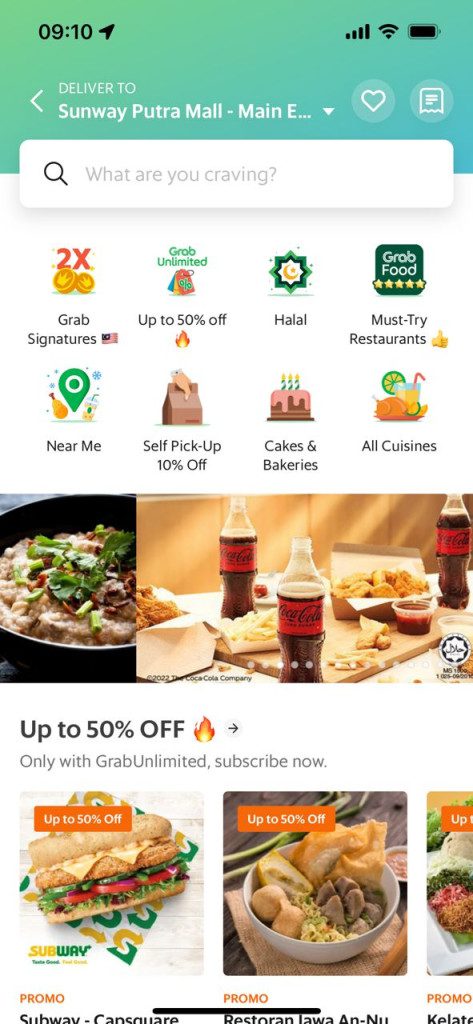 Grab started as a ride-hailing service before they expanded their service to food delivering, grocery delivering, bill payments and much more. Grab aims to be a super App the way WeChat is in China. Even when they started as a ride-hailing service, their food delivering services were becoming a key part of their platform. You can filter what kind of food you want from Chinese cuisine, Korean, Western, you name it! They also have Halal filter for the Muslim customers. Their prices are similar to foodpanda and you pay using their e-wallet, GrabPay. Grab has almost everything you need in an app. Pretty awesome isn't it?
Their delivery fees also depend on your location to the store. There are always promotions so you can get discounts for your order. You can also get GrabReward points upon ordering if you used GrabPay to pay. Grab has an e-wallet in which you pay for so many things from TIME internet, phone bills, attractions and much more hence you collect points every time you use Grabpay. So the points you accumulate is enough to redeem free meals on a monthly basis!
AirAsia Food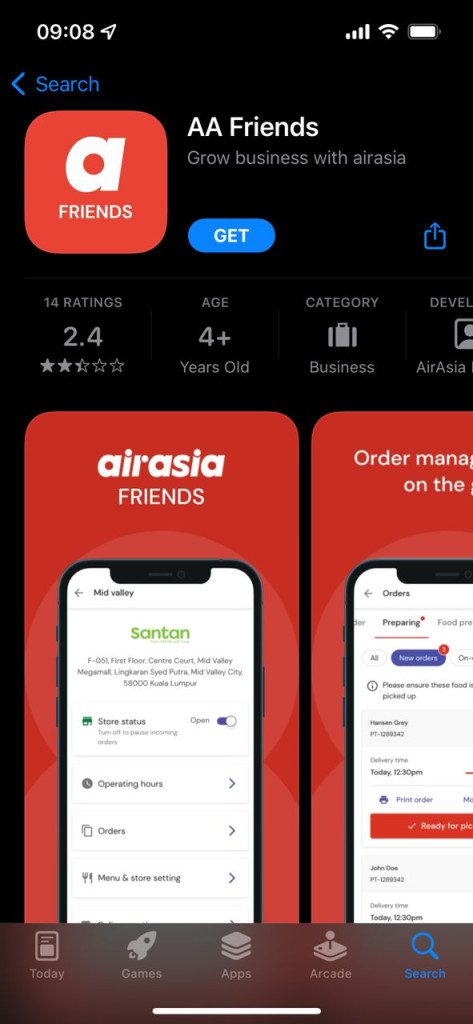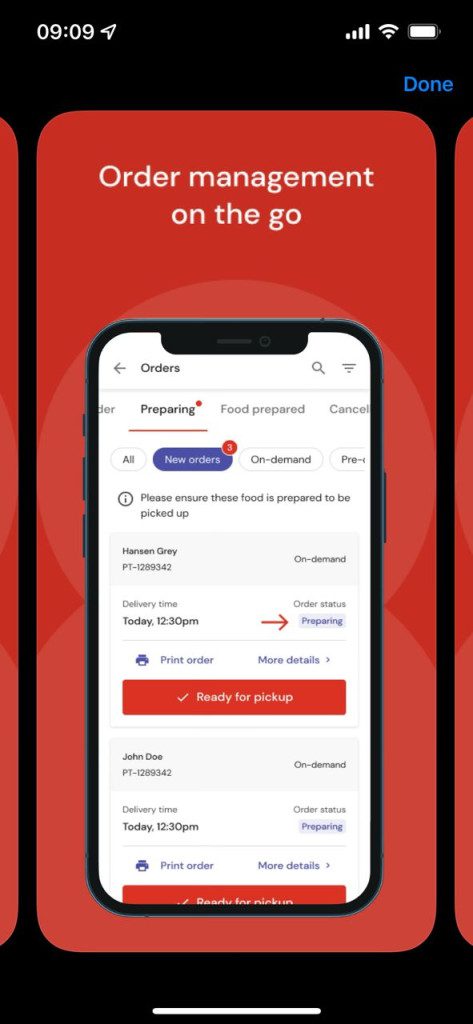 AirAsia Food first started in Malaysia in May 2020. They started this service ever since COVID-19 hit its airline's business pretty badly. It has over 500 restaurants and has delivered close to 15,000 orders in its first three months of its operation. Pretty sure, they have grown bigger now. This platform doesn't offer a map feature in their apps so you can't track your order, but you can still chat with them in-app to know about your delivery status.
The platform charges restaurants a 15% commission per delivery. Their delivery fees are 5% lower than GrabFood and foodpanda. Convenient for us to save money during this pandemic. Their choices are still not as many as Grab or foodpanda but you can order the AirAsia Santan Meals to help you reminisce about the time you are in the plane like Nasi Lemak Pak Nasser. Yummy!
You can order via their website or you can download the 'airasia' apps on your phone. Fun fact, with each order, you can get reward points to be used for AirAsia Flights. Let's hope COVID-19 becomes manageable soon, so that everyone can fly again!
DeliverEat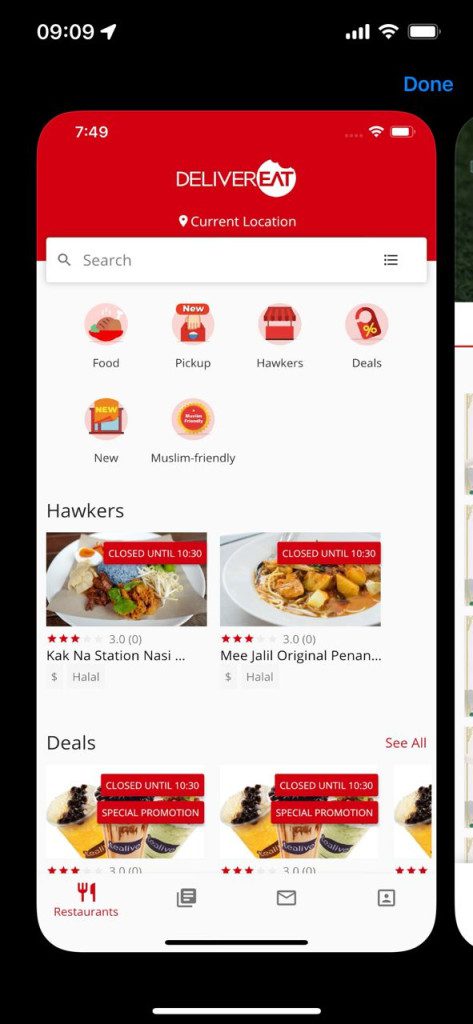 DeliverEat was founded in 2012. They have over 1500 restaurants for you to choose from, including some of the popular ones like Sushi King and 4Fingers! You can order multiple menu from a restaurant plus there is no minimum order for any restaurant.
The delivery fees are RM5. You can pay via card or cash. You can also order through their website or you can download their apps on Google Play Store or App Store.
Recently, they had a campaign where you can pay using ShopeePay to get free delivery. You have to spend a minimum of RM15 to get free delivery using your ShopeePay account. The campaign just ended on 15th June. Let's hope that this campaign will be back because I can eat and shop at the time via Shopee!
You should try all these food delivery services at least once to find which one is suitable or browse them all for the best deals! While browsing, make sure to book your stay at MyRehat so you can eat, chill and watch Netflix 🙂
I am starving, let's eat!