Written by Nurul Fadhilah
Follow us on Instagram and subscribe to our Telegram channel for the latest updates on MyRehat.
E-Wallet is a digital wallet that allows you to pay via a smartphone. Due to the Covid-19 pandemic, paying via E-Wallets has become one of the new norms. Due to health concerns, going cashless and online buying has tremendously increased. In fact 40% of Malaysians paid via E-Wallets in 2020 making us the number one country in South East Asia in terms of E-Wallets payment.
Currently there are a total of 53 E-Wallets in Malaysia according to, Fintech Malaysia report in 2019. If you are wondering which e-wallet to try out first, keep on reading as we compared some of the main E-Wallets in the country for the 60% of the population that has not tried it yet and those who want to try out the other E-Wallets.
1. Touch 'n Go eWallet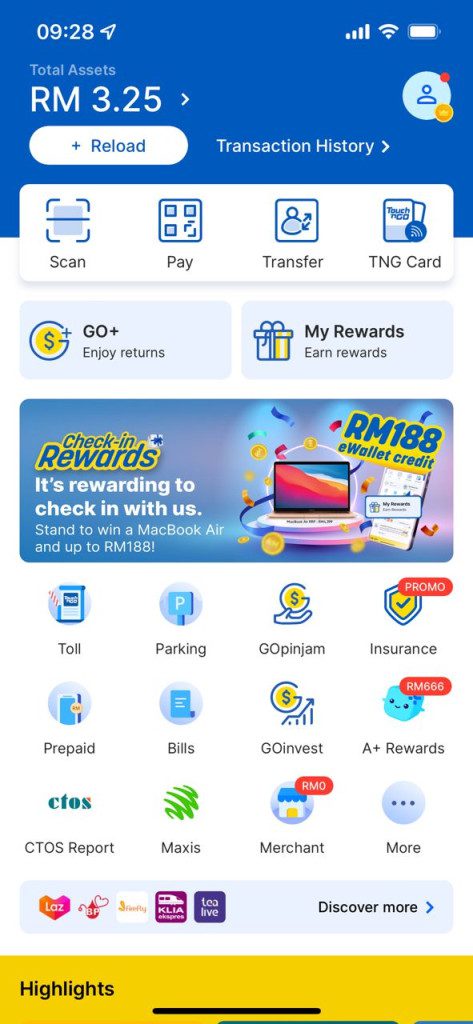 Touch 'n Go eWallet (TNG) was launched in 2017. There are over 250,000 merchants in Malaysia that accept TNG. TNG can also be used to pay tolls at highways, street parking, mall parking, game credit top-up, and bill payments. Apple services and products can also be paid using TNG. Lazada, Tealive, Klook and Eat are directly connected to TNG.
Users of the e-wallet can send up to RM5,000 to their friends or colleagues. Any amount is okay as long as it doesn't exceed over RM5,000. Besides that, their Money-back Guarantee policy promises full compensation within five days if your e-wallet is being charged with unauthorized purchases or reload.
There has been a new feature for the e-wallet called, TnG GO+ where users can invest the balance in their e-wallet account in unit trust funds to earn potential returns. The returns will be credited daily into e-wallet, enabling users to compound their earnings growth exponentially. You can now also pay your car insurance here at TNG. No more lining up at the post office.
Download the Touch 'n Go eWallet app on Google Play Store or App Store today!
2. Boost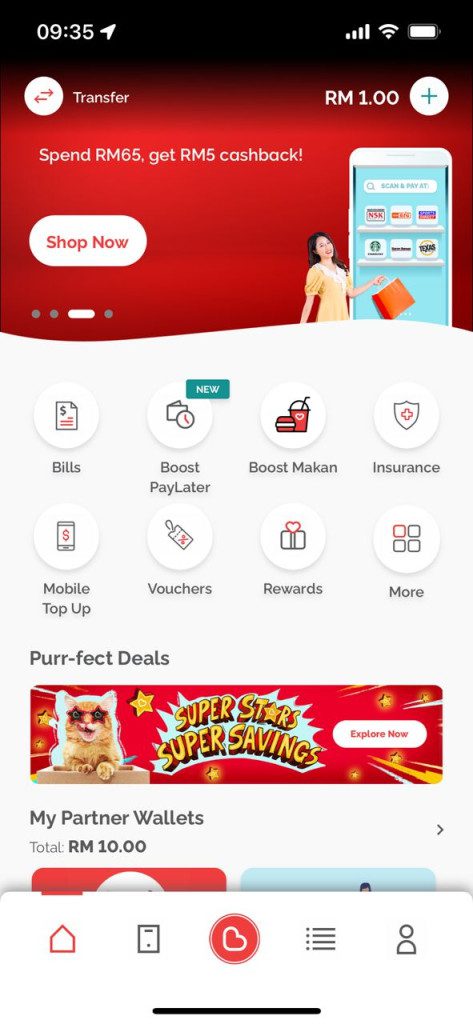 Boost eWallet, was also launched in 2017 has over 213,000 merchants accepting the e-wallet payment. You can pay your Shopee or Lazada purchases using Boost too. Topping up Boost is easy as they are partners with 17 banks like Maybank, CIMB, RHB Bank and many more.
Aside from cashback, vouchers and promo for your transactions, there is a BoostUP feature where you can get Boost Coins for every transaction that has been made. Boost Coins can be used to redeem rewards from their catalogs, gadgets, household appliances and more. Boost also lets you pay your bills, top up your game credits and reload your mobile phone credit.
You can also give Ang Pow to your friends through their e-Ang Pow! There is also a collaboration with Hello Gold if you are into gold investments.
Download the Boost app on Google Play Store or App Store today!
3. GrabPay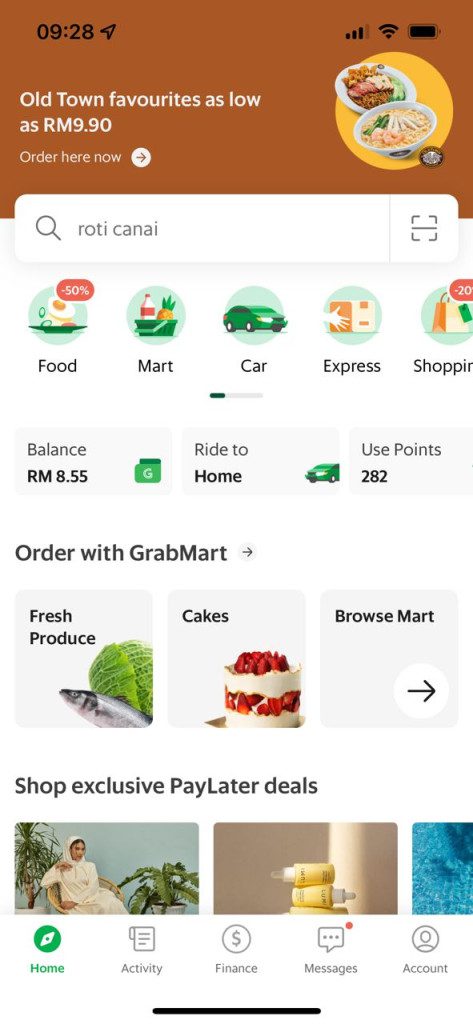 GrabPay is the biggest E-wallet in terms of merchants and users in Malaysia. It is aiming to be a super app connecting everything from grocery shopping, ride hailing to food under one Grab ecosystem. For each GrabPay transaction, you will earn points to redeem attractive deals.
Grab is really convenient and user-friendly as you can use GrabPay to pay for your food (GrabFood), rides (GrabRide) and for your groceries (GrabMart) too! During Ramadhan, GrabPay digitized Ramadhan bazaars by partnering with local wet markets to make it easier for people to pay just by scanning QR code.
You have to spend a minimum of RM4 to get GrabRewards points that can be used to redeem cool items from the GrabRewards catalog. It depends on the promo of the month, you can enjoy additional discounts for car rides by paying using GrabPay!
Grab has also home maintenance features like servicing your Aircon in partnership with Kaodim.
Download the Grab app on Google Play Store or App Store today!
4. FavePay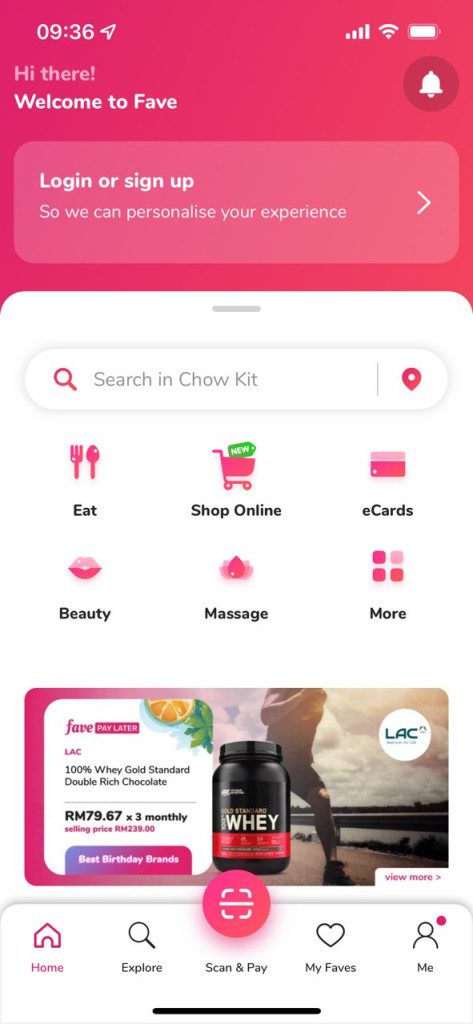 Fave was founded in 2015 and has 40,000+ merchants around 4 countries : Malaysia, Indonesia, Singapore and India. There are more than 6 million users that use Fave as they always have offers for users that use their platform.
You can get cashback, earn points, and there is always a code for you to use to get discounts. Besides that, you can also link your GrabPay and Boost e-wallet to Fave so you can enjoy more coverage and earn rewards from both Fave and GrabPay or Boost!
Fave now has a "Buy Now, Pay Later" service which involves 40,000 merchants on the platform. Eligible users can purchase and pay back in 3 interest free installments.
Download the Fave app on Google Play Store or App Store today!
E-Wallet makes our life much easier so you should really consider using one, if you haven't yet. E-wallet can reduce theft and fraud because it uses QR code to pay. It is also much safer because it can minimize contact during this pandemic. You can also get rewards and cashback and you track the rewards you get with an e-wallet.
Choose what e-wallet you want to use! If you are like me, I have all 4 e-wallets 😀
Happy buying!