Local Foods around Sunway Putra Mall
Rice is the most important staple food in Malaysia and as Malaysian, we can't stay away from it and its variety of lauk pauk. It must be common and nothing special or ordinary about it. Somehow the nasi campur is the most satisfying and delicious meal to enjoy especially during lunch time. Generally affordable and yummy.
Many restaurants set up the lauks as a buffet so you can pile whatever dishes you want into your plate. Malaysia has the best nasi campur service out of all the world and you can find it anywhere.
Malaysian cuisine has evolved into a mash-up of several different cooking styles, primarily Malay, Chinese, Indian, Indonesian, and Bornean, as a result of its cultural diversity and historical migrations.
Restoran D'Chow Kit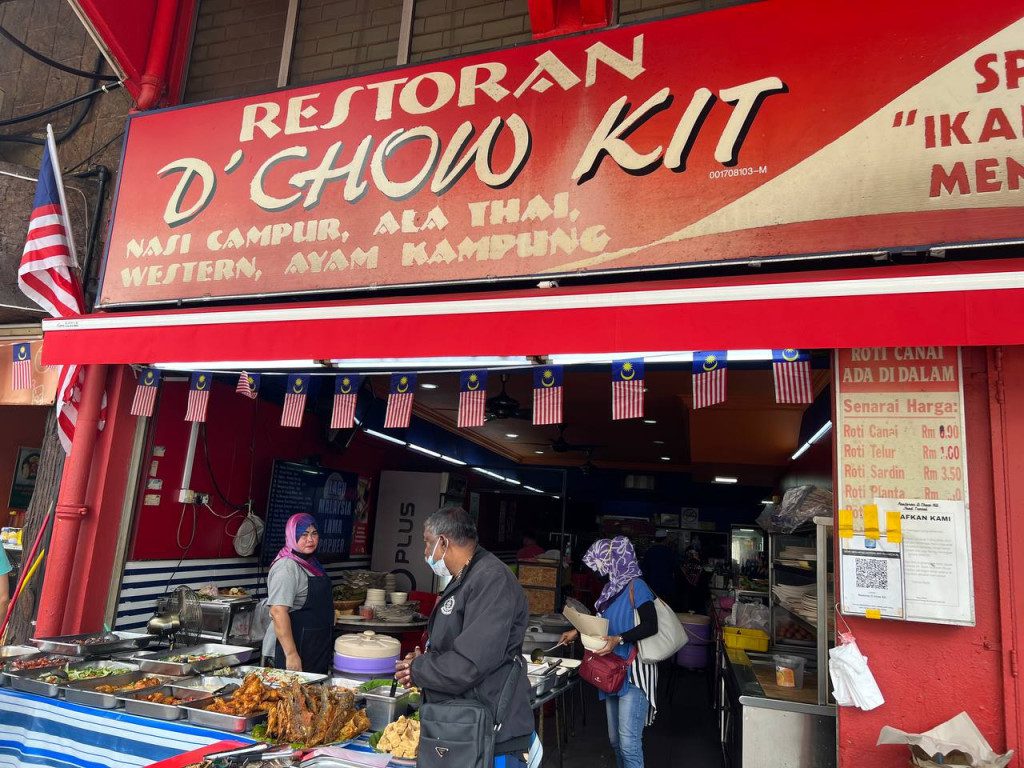 Chow Kit is one of the busier sub-district of the city of KL. The place is most known for the city's unofficial Red Light District, however there are plenty of delicious authentic Malaysian food here.
Address: 40G, Jalan Chow Kit, Chow Kit, 50350 Kuala Lumpur, Wilayah Persekutuan Kuala Lumpur
Operating hours: 8am-11.30pm
Available on foodpanda.com
Here the map of the Restoran D'Chow Kit
D'Chow Kit is one of the popular restaurants in the Chow Kit area, where you can easily spot their restaurant on the street. It's Malay-Indonesian cuisine satisfies locals and many Indonesians who reside in Chow Kit.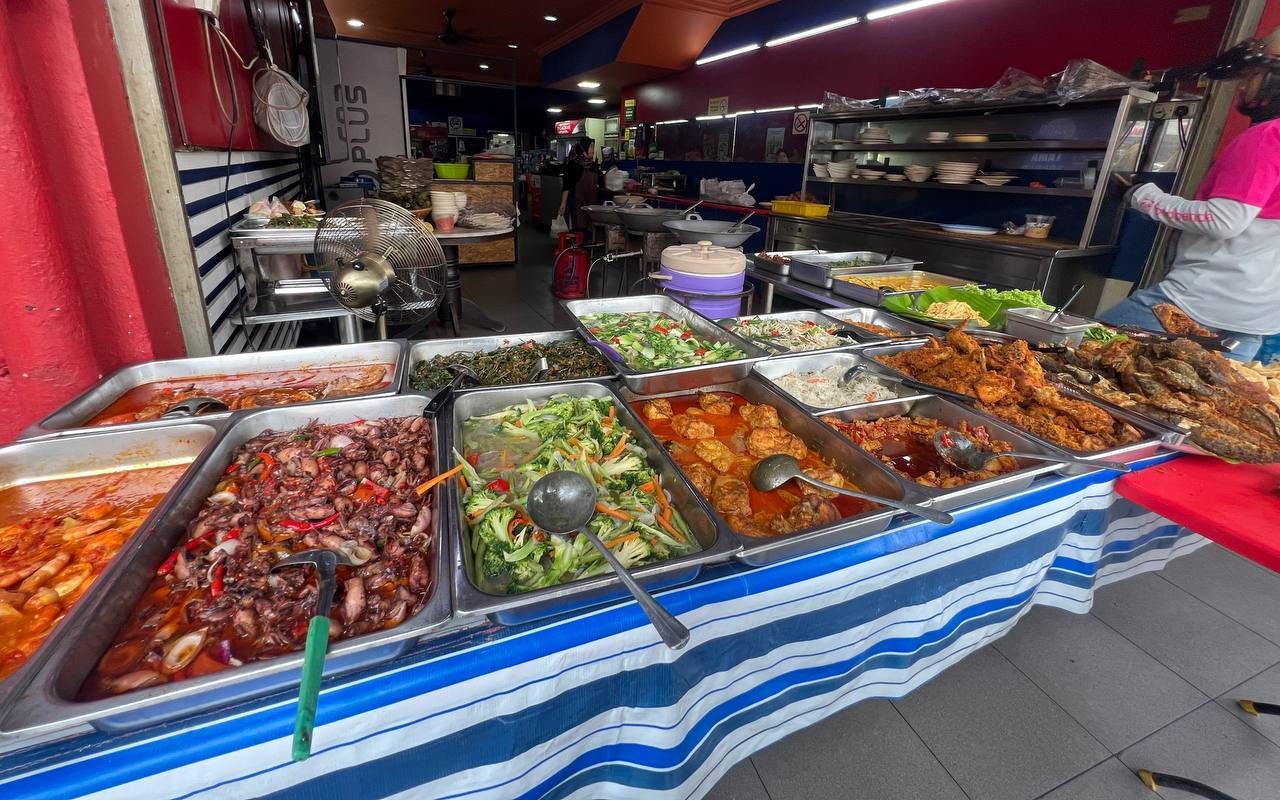 Almost every popular dish representing Indonesia and Malay food is here! Definitely mouth-watering and delicious! Air Mata Janda, Crazy Fried Rice, Yee Mee Fried Kekinian Fried Rice Lockdown, and many more are among them!
Anyone who enjoys Indonesian food would be delighted to visit and sample the local specialties, which include sambal cumi, ikan bakar, sayur asam, tempe orek, and a variety of fried fish.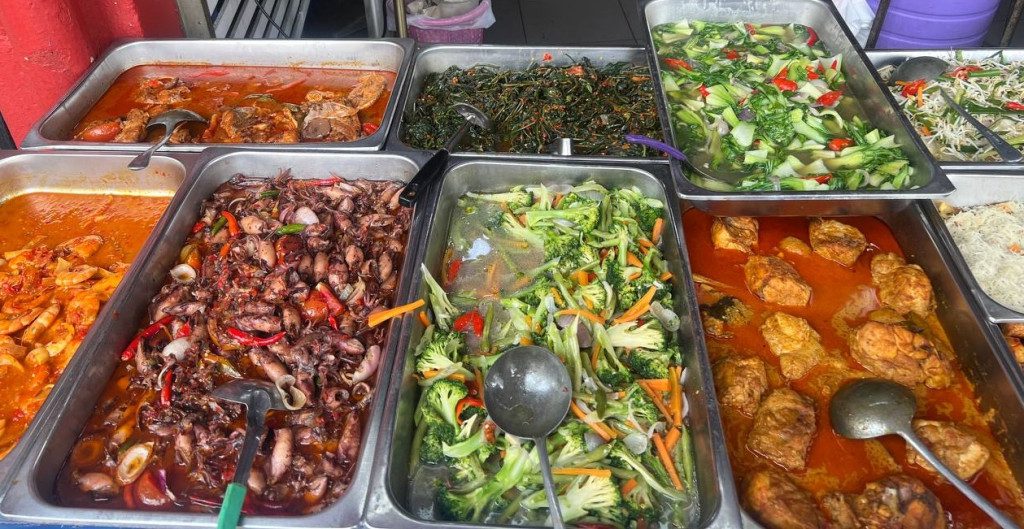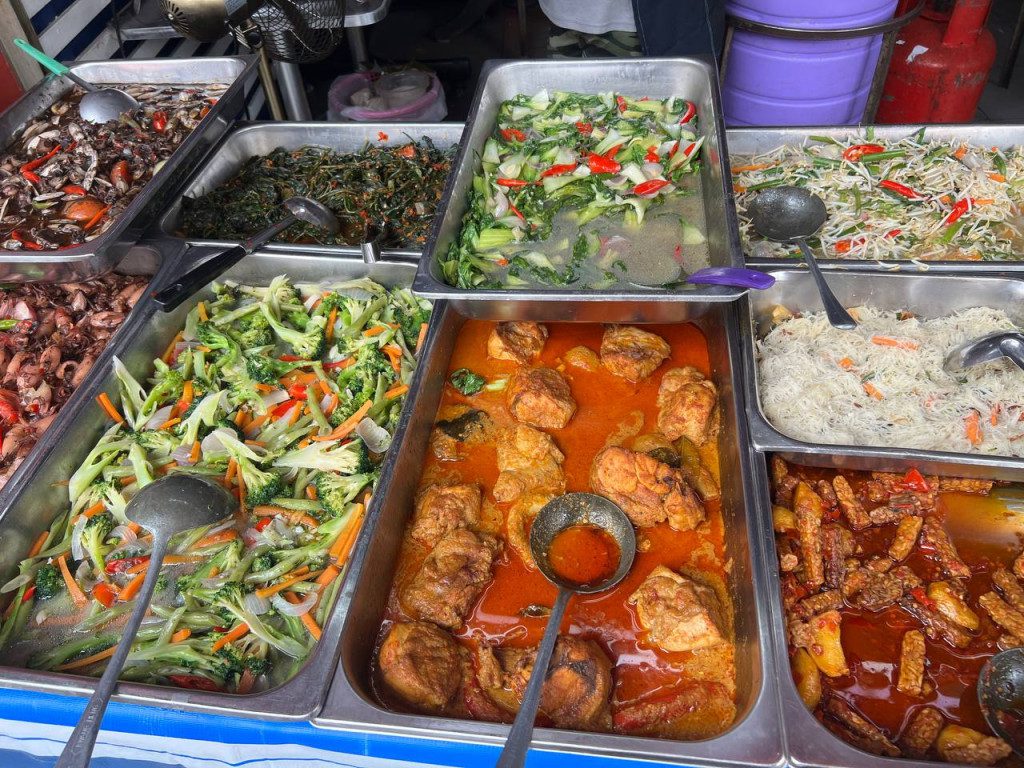 A signature curry here is gulai kawah, which can be mixed with any type of food. They also have grilled fish and chicken too, ikan keli bakar, kembung bakar, tilapia bakar and much more.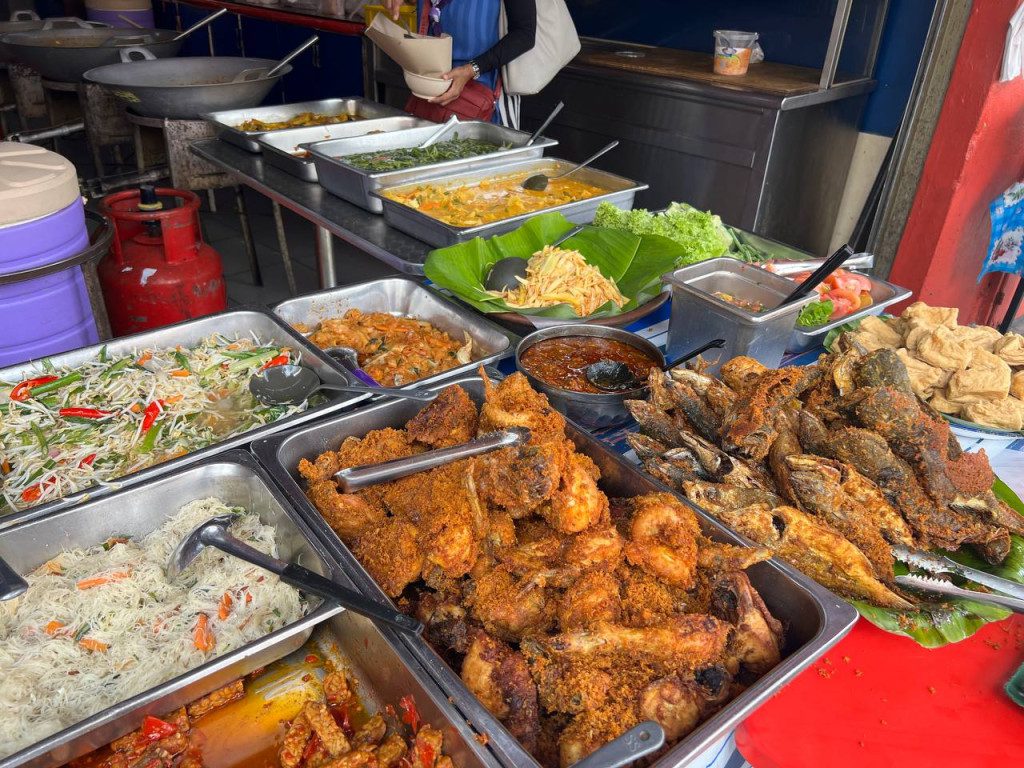 For the dessert, they serve aneka bubur as you can see here there are many choices of savory and sweets.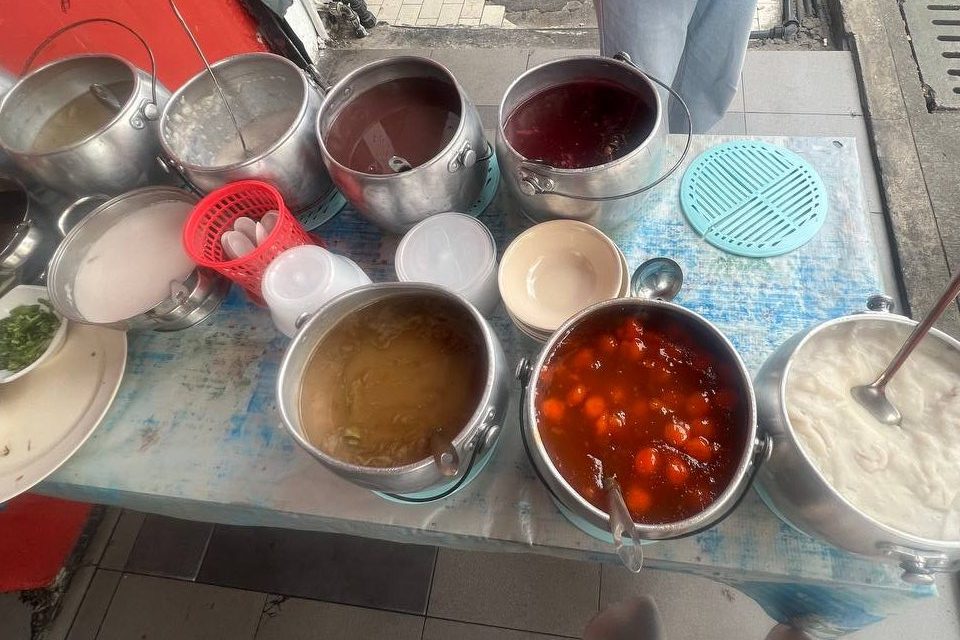 This chicken porridge can be found throughout the country. Typically, the most popular breakfast menu. Sago porridge is a porridge made from soaked sago that has been boiled. It's usually accompanied by coconut milk and steamed taro. Candil is the name given to the red porridge. This porridge is suitable for breaking the fast because it is made with cassava and tapioca flour. Java Island is where I'm from. The sweet taste can help you recover your energy after a long day of hard work or fasting.
Mung bean porridge and black glutinous rice porridge are two desserts or porridges that are always served at Malay weddings or on regular days.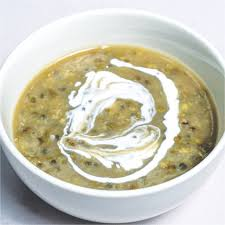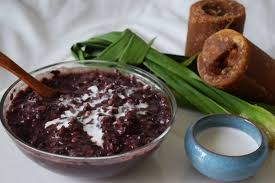 Further down from Restroan D'Chow Kit are a variety of stalls. This area is a rojak of many foods. A mixture of Thai, Indonesian and Malay. Don't forget to sample Siomay and Batagor, a well-known Indonesian snack that is situated to the left of the stand. It was constructed with perfectly fried fish and wantan skin. I personally loved it.
Restoran Nasi Campur FoodCourt
Address: 40G, Jalan Chow Kit, Chow Kit, 50350 Kuala Lumpur, Wilayah Persekutuan Kuala Lumpur
Operating hours: 8am-8.00pm
Here the map of the food court
DIVERSITY OF FOODS
Who doesn't enjoy the food in the food court, where there is a wide variety of Asian cuisine? Locals and visitors alike frequent this establishment, which also serves cooked meals. The Jalan Tuanku Abdul Rahman Hawker Centre, Pasar Raja Bot, Bazaar Baru Chow Kit, and Medan Selera Chow Kit are all nearby and offer local delights such as nasi lemak, curry laksa, and wantan mee, as well as Indonesian dishes such as bakso and ayam penyet.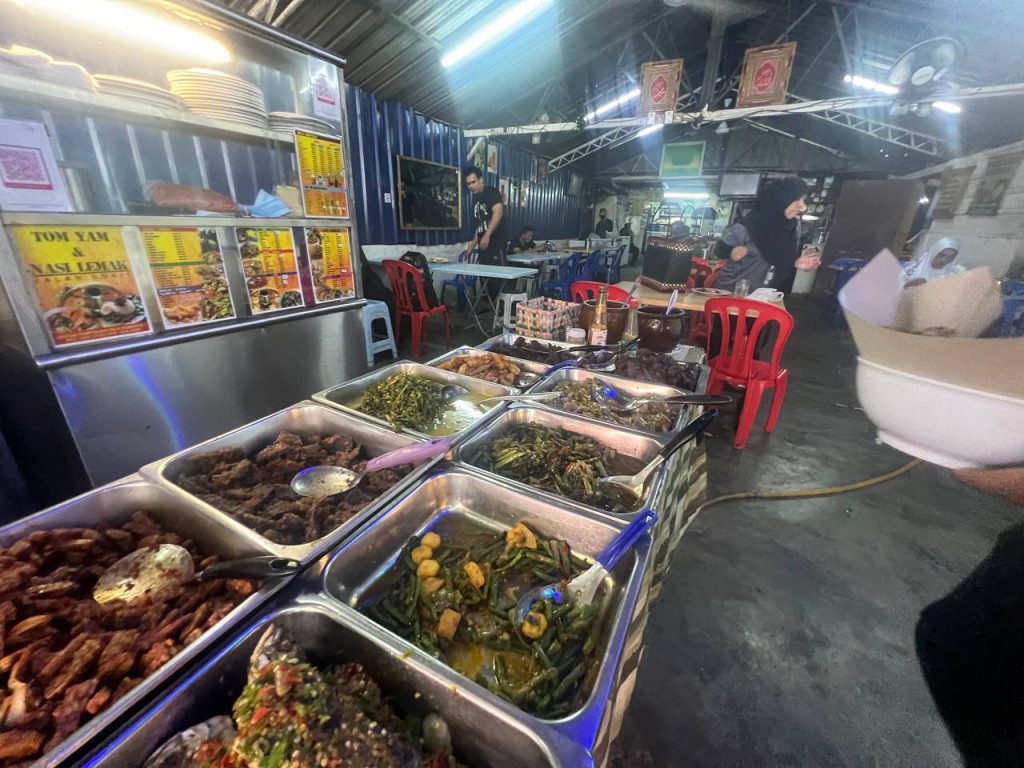 This restaurant serves nasi lemak and other dishes with it for breakfast in the morning. Then, after breakfast, they switch the menu to nasi campur. Thai cuisine is also available here.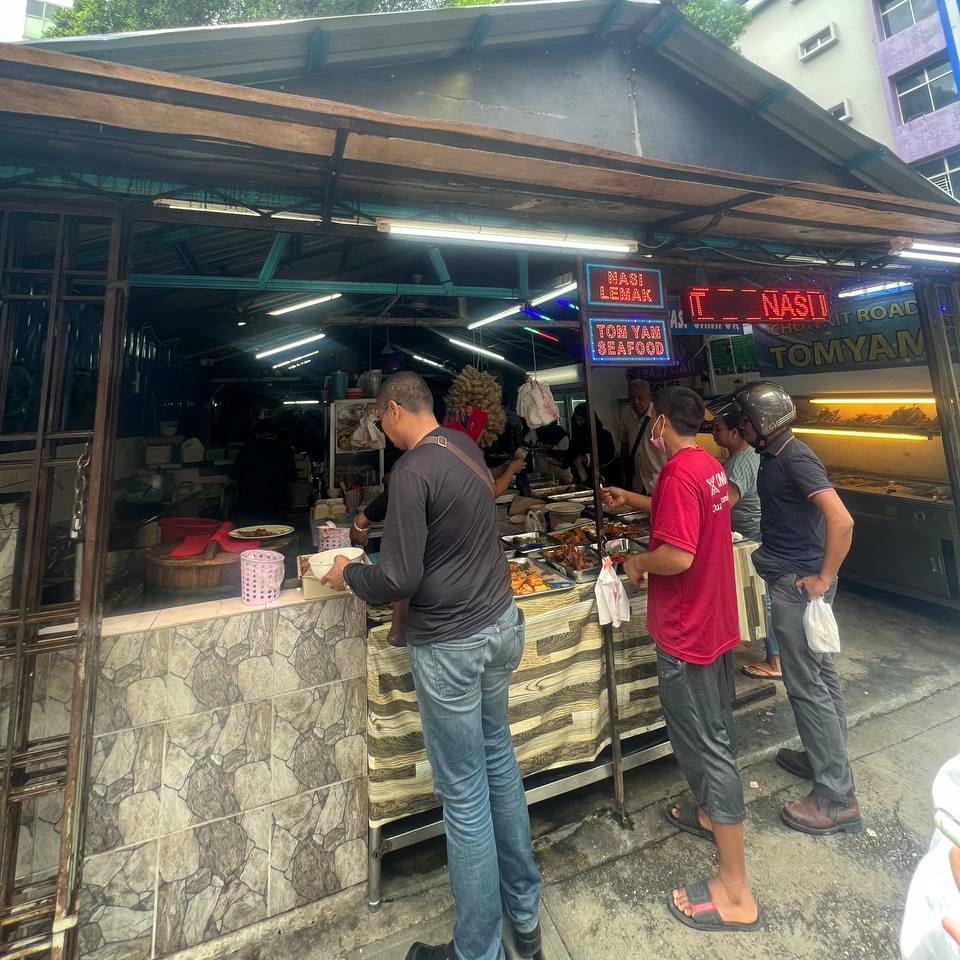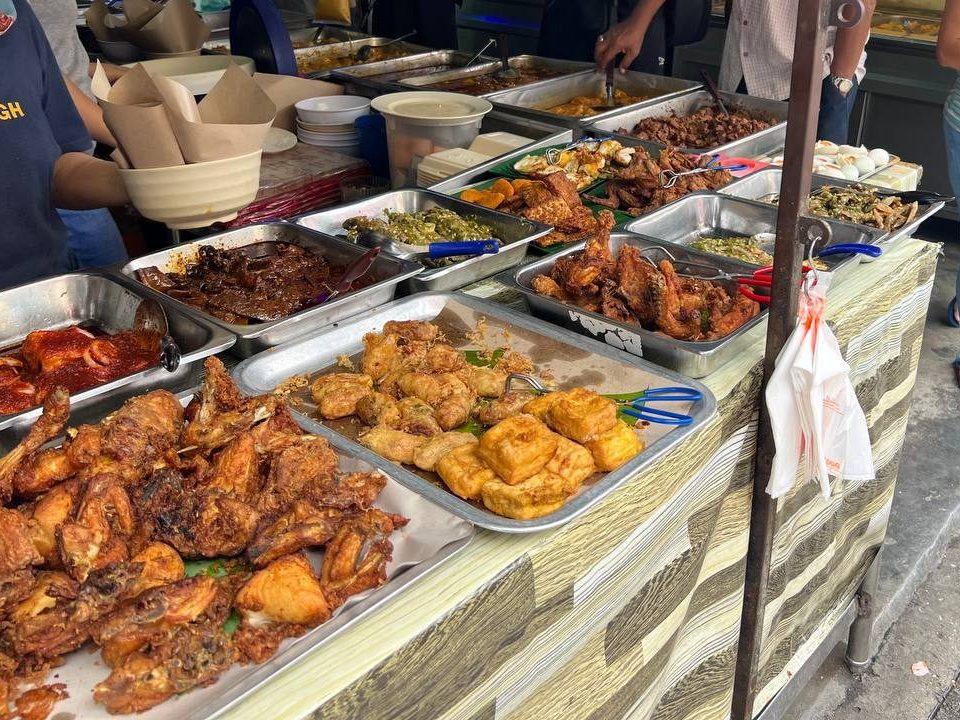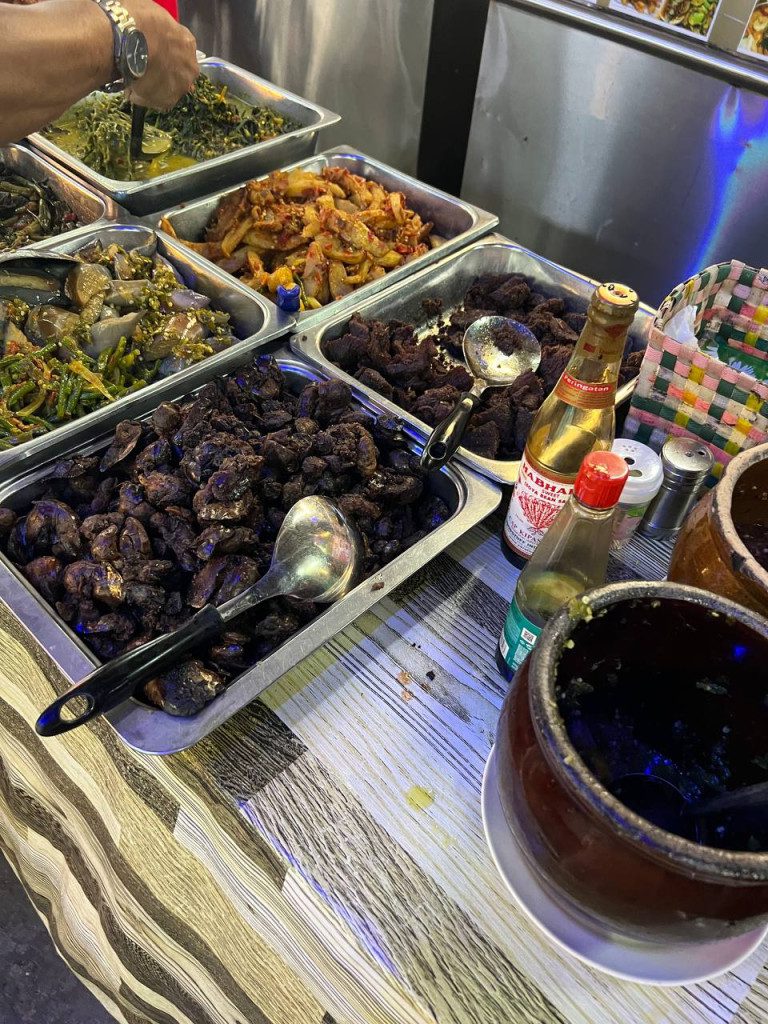 The variety of fried foods you can have here such as ayam goreng berempah, bergedil, tauhu goreng, ikan masin, and many more.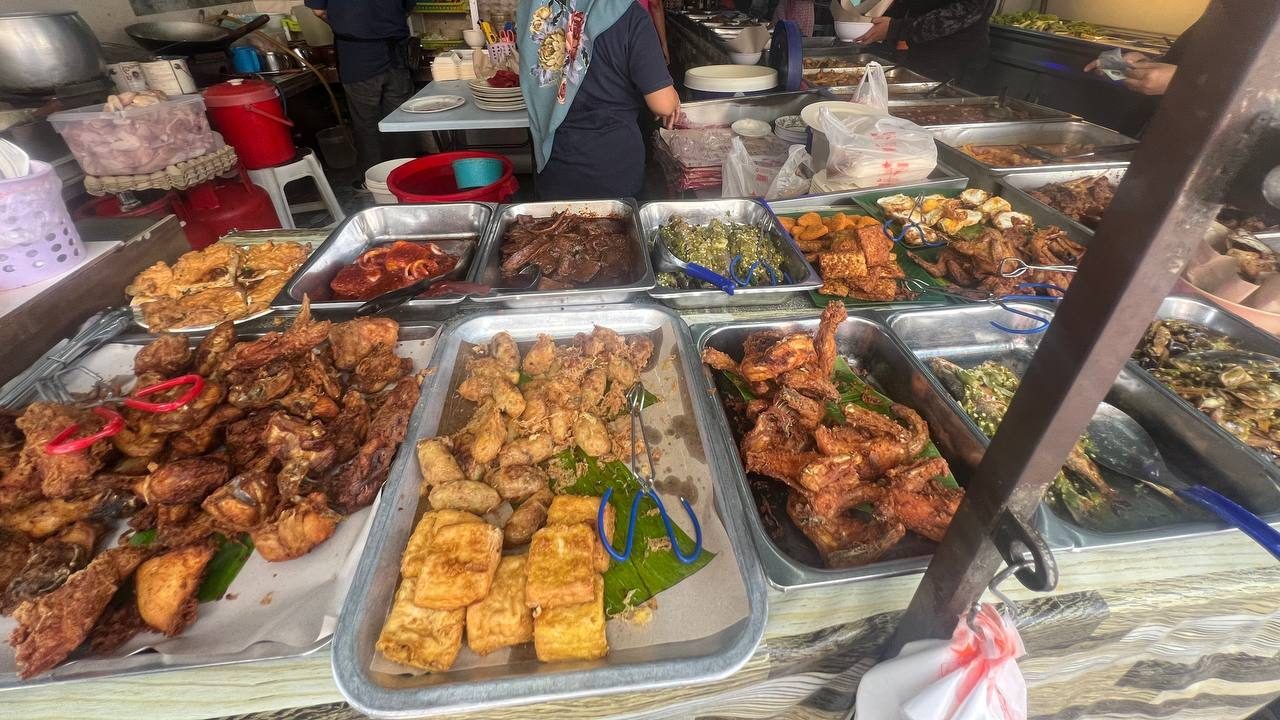 All these foods are just a 15-minute walk from MyRehat Regalia. Tasty and cheap. What more can you ask for!
Other than that, there is also Sudanese food which is famous among Indonesian and you shall try it soon. It is called Batagor & Siomay, the stall is just next to the nasi lemak stall.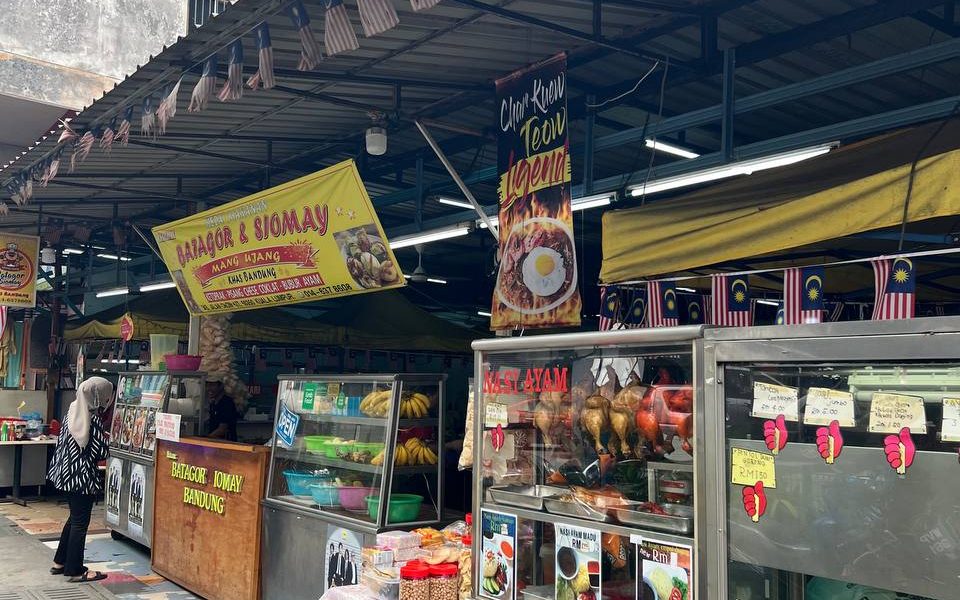 Batagor "fried bakso" is a Sundanese dish from Indonesia that is popular throughout Southeast Asia. It consists of fried fish dumplings that are typically served with peanut sauce. It's traditionally made with minced tenggiri (mackerel), but other seafood like tuna, mackerel, and prawn can also be used.
Batagor fried dumplings on the street are typically served with fried tofu and finger-shaped fried otak-otak fish cakes. These batagor ingredients are cut into bite-sized pieces and served with peanut sauce, Kecap manis (sweet soy sauce), sambal (chilli paste), and lime juice. Batagor is a fried food with a crispy and crunchy texture. Because the serving method is the same, batagor and siomay are frequently sold by the same vendor, with batagor being offered as a crispy variation of siomay.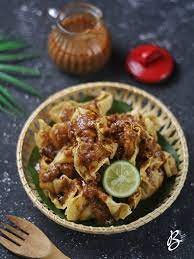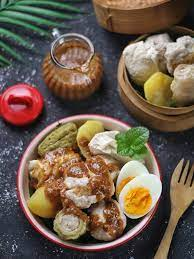 This place is always crowded, especially during lunch and at night! So be patient while you wait for your food.
One of the things you should do is explore everything Chow Kit has to offer. Malaysia, as we all know, is a country with a diverse food heritage. Chow Kit is an example of Malaysian multiculturalism.